Aurora Diaz
Admin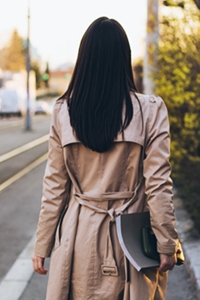 Anzahl der Beiträge

: 140


Anmeldedatum

: 06.07.13


Thema: »great teachers are heroes in a world that has a lot to learn So 23 Jul - 20:05

---

- Teaching is the profession that creates all others-

EINLEITUNG: Natürlich darf es an einem Internat nicht an tollen Lehrern fehlen. Denn hier müssen sie nicht nur die standartisierten Fächer wie Mathe, Chemie und Biologie zum Beispiel lehren, sondern auch den Schülern, die es nicht so leicht im Leben haben oder hatten, zur Seite stehen. Teilweise müssen sie auch viel Empathie zeigen, sodass es vielleicht 'begabten Schülern' gelingt, ihre Fähigkeiten und ihre spezielle Situation besser zu händeln. Da kommen diese vier netten, oder auch mal weniger netten, Lehrer ins Spiel.

Paul Withley

Name änderbar - 48 Jahre - besitzt keine Fähigkeiten

Paul ist ein bodenständiger Mann. Er macht immer seinen Job sehr gewissentlich und ist durchaus manchmal etwas sehr streng. Er kommt schnell auf den Punkt, wenn ihn etwas stört und greift auch mal hart durch, wenn Schüler Mist bauen. Er ist noch immer misstrauisch gegenüber Schüler, die besondere Fähigkeiten besitzen, aber versucht dennoch alle gerecht zu beurteilen. Obwohl er selbst keine leichte Kindheit hatte, zeigt er gegenüber seinen Schülern kein Mitgefühl und beurteilt sie nur nach ihrer Leistung. Er wirkt auf andere vielleicht etwas sehr grob, aber dafür ist bei ihm noch kein Schüler durchgefallen. Bei ihm trifft die Aussage 'harte Schale, weicher Kern' auch irgendwie zu. Gibt es einen Problemschüler, dann gibt er diesem so lange Nachhilfe, bis die Fehler ausgebügelt sind. Unter seinen Kollegen ist er - überraschenderweise - als sehr lustiger Mensch bekannt, der alle mit einer alten Geschichte oder einem guten Witz zum Lachen bringen kann.

AVATARVORSCHLAG: Gerard Butler

Ava Prestony

Name änderbar - 28 Jahre - besitzt Fähigkeiten

Ava Prestony ist der Inbegriff einer modernen Lehrerin. Sie weiß sich sowohl bei den Schülern durchzusetzen als auch sich Respekt bei ihren Kollegen zu erlangen. Ava bringt immer wieder frischen Wind in ihren Unterricht und versucht auch die Schüler besser kennenzulernen. Sie scheut auch nicht davor zurück, sie mal etwas forscher anzureden oder im Unterricht einen Witz zu reißen. Sie hat eine Ausstrahlung, dass man sie einfach mögen muss. Das ist auch nützlich, wenn sie Schülern zeigt, wie sie ihre Fähigkeiten besser kontrollieren können. Natürlich hat sie auch ein paar Fehler. Sie ist viel zu passioniert in ihrem Beruf und achtet oftmals zu wenig auf ihre Bedürfnisse. Auch pflegt sie manchmal ein zu enges Verhältnis zu ihren Schülern, dass es fast eine eher freundschaftliche Beziehung ist. Außerdem zeigt sie ihre Gefühle sehr offen, was zwar manchmal von Vorteil ist, aber in ihrem Beruf auch desöfteren von Nachteil

AVATARVORSCHLAG: Troian Bellisairo

Julia Hewen

Name änderbar - 37 Jahre - besitzt keine Fähigkeiten

Sarah Drew ist von Grund auf eine herzliche Person. Sie ist praktisch die Traumlehrerin schlecht hin. Sie schweift gerne vom Unterricht ab und erzählt Geschichten aus ihrer Studienzeit und von ihrer Familie. Man kann sie nur lieben. Sie backt aus Leidenschaft gern und bringt oft ihren Schülern oder Kollegen ein paar Kekse vorbei. Sie ist die perfekte Ansprechpartnerin bei Problemen, da sie immer ein offenes Ohr und den passenden Ratschlag parat hat. Sie kommt selten mit dem kompletten Schulstoff durch, aber sie stört das am wenigsten. Ihre außergewöhnliche Lache ist besonders prägnant, aber auch ihr sehr bunter Kleidungsstil. Sie unterstützt ihre Schüler immer hunderprozentig und geht auch auf deren Auftritte. Der Traum aller Schüler praktisch. Nicht umsonst ist sie auch Vertrauenslehrerin.

AVATARVORSCHLAG: Sarah Drew

Jason Campbell

Name änderbar - 24 Jahre - besitzt Fähigkeiten

Ein völlig motivierter, frisch gebackener Lehrer ist natürlich auch mit von der Partie. Dass er dabei selbst auch mit seinen Fähigkeiten klar kommen muss, macht die Sache etwas komplizierter. Und dann ist er auch noch ein ziemlicher Schussel, der seine Sachen ständig liegen lässt oder verliert. Die Schüler können ihn zum Teil recht gut leiden, da er außerhalb des Unterrichts ein cooler und netter Typ ist, aber wenn er mal alle Sachen dabei hat, dann wird knallhart Unterricht gemacht. Dass seine Handschrift überhaupt nicht lesbar ist, ist ihm ziemlich egal. Er reißt gerne einen Witz auf die Kosten der Schüler und zieht Liebespärchen im Unterricht gerne auf. Allerdings gibt es auch Stunden, wo er einen Film reinlegt und auf seinem Tisch ein Nickerchen macht, weil die vorherige Nacht nicht viel geschlafen wurde. Ein wahrer Tollpatsch eben.

AVATARVORSCHLAG: Grant Gustin

LETZTE WORTE: Namen, Avatarpersonen oder auch ein paar Charakterzüge sind abänderbar;
gerne auch ein paar eigene Ideen gesehen;
besondere Fähigkeiten dürfen selbst ausgewählt werden;
bei Interesse einfach melden!